Cunard QE Blog Cruise 2025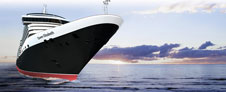 Queen Elizabeth World CUNARD QE Voyage 2025
Fort Lauderdale, USA to Melbourne, Australia


January 16 February 25 2025 - 39 Days - Q102
Expert Travel Agent: Guaranteed Savings Compared to Direct Purchases

Are you searching for your dream vacation without breaking the bank? Look no further! As your trusted expert travel agent, we pride ourselves on delivering unforgettable experiences while always ensuring significant cost savings compared to buying directly.

With years of industry expertise, we have forged strong partnerships with top airlines, hotels, and tour operators. Our exclusive access to discounted rates and special deals allows us to pass on the savings directly to you, our valued clients. Rest assured, we leave no stone unturned in securing the best possible prices for your desired destinations.

Beyond just financial savings, we understand the value of your time and energy. Our team of seasoned travel specialists is dedicated to crafting personalized itineraries that perfectly align with your preferences and interests. From beach getaways to cultural explorations and everything in between, we curate experiences that fulfill your wanderlust and exceed your expectations.

When you book with us, you'll gain access to an array of additional benefits, such as complimentary upgrades, exclusive perks, and VIP treatment. Our commitment to customer satisfaction means we go above and beyond to ensure your journey is nothing short of extraordinary.

Avoid the hassle of scouring multiple websites and countless options - let our expertise streamline the booking process for you. Discover how we consistently offer unbeatable value, making your dream vacation a reality, while ALWAYS costing less than buying directly.

Contact us now and embark on an adventure of a lifetime, with unbeatable savings and unparalleled service. Your dream vacation awaits!


Accommodations
16 January 2025
Fort Lauderdale, Florida, United St
Full Day
17 January 2025
At Sea
18 January 2025
At Sea
19 January 2025
Aruba
Full Day
20 January 2025
At Sea
21 January 2025
Limon, Costa Rica
Full Day
22 January 2025
Panama Canal, Panama
Daytime Transit
23 January 2025
CRUISING ONLY
At Sea
24 January 2025
At Sea
25 January 2025
Acapulco, Mexico
Full Day
26 January 2025
At Sea
27 January 2025
Cabo San Lucas, Mexico
Full Day
28 January 2025
TENDER REQUIRED
At Sea
29 January 2025
Los Angeles, California, United States
Full Day
30 January 2025
At Sea
31 January 2025
At Sea
February 2025
01 February 2025
At Sea
02 February 2025
At Sea
03 February 2025
Lahaina
Full Day
04 February 2025
TENDER REQUIRED
Honolulu, Oahu, United States
Full Day
05 February 2025
At Sea
06 February 2025
At Sea
07 February 2025
At Sea
08 February 2025
Cross International MONTHSline
Full Day
09 February 2025
CROSSING MONTHSLINE WESTBOU
Apia, Western Samoa
Full Day
10 February 2025
Pago Pago
Full Day
11 February 2025
At Sea
12 February 2025
At Sea
13 February 2025
Port Denarau
Full Day
14 February 2025
TENDER REQUIRED

At Sea
15 February 2025
At Sea
16 February 2025
Bay of Islands, New Zealand
Full Day
17 February 2025
TENDER REQUIRED
Auckland, New Zealand
Full Day
18 February 2025
At Sea
19 February 2025
Wellington, New Zealand
Full Day
20 February 2025
At Sea
21 February 2025
At Sea
22 February 2025
Sydney, Australia
Full Day and Evening
23 February 2025
Sydney, Australia
Morning
24 February 2025
At Sea
25 February 2025
Melbourne, Australia
Full Day

Cunard World Cruises Blog/Reservations
Cruise Queen Elizabeth QE Cunard BLOG Cruises